WETSTEPS: EZ STAIRS for your dock
This innovative, all aluminum dock ladder makes it easy and safe to get in & out of the water, while the durable, lightweight design makes it easy to lift out for dry storage. The WetSteps, EZ Stairs for your dock or pool are an innovative concept in dock ladders. The ergonomic design makes entering and exiting the water from any platform an effortless and safe experience for all ages. The stair step design allows you to comfortably walk out of the water, not climb. Constructed from all aluminum materials with superior welds, WetSteps are durable and lightweight allowing anyone to easily lift the ladder from the water by simply rotating on the mounting brackets for quick dry storage.
So no more missing opportunities to enjoy the water with friends and family…. order your WetSteps today.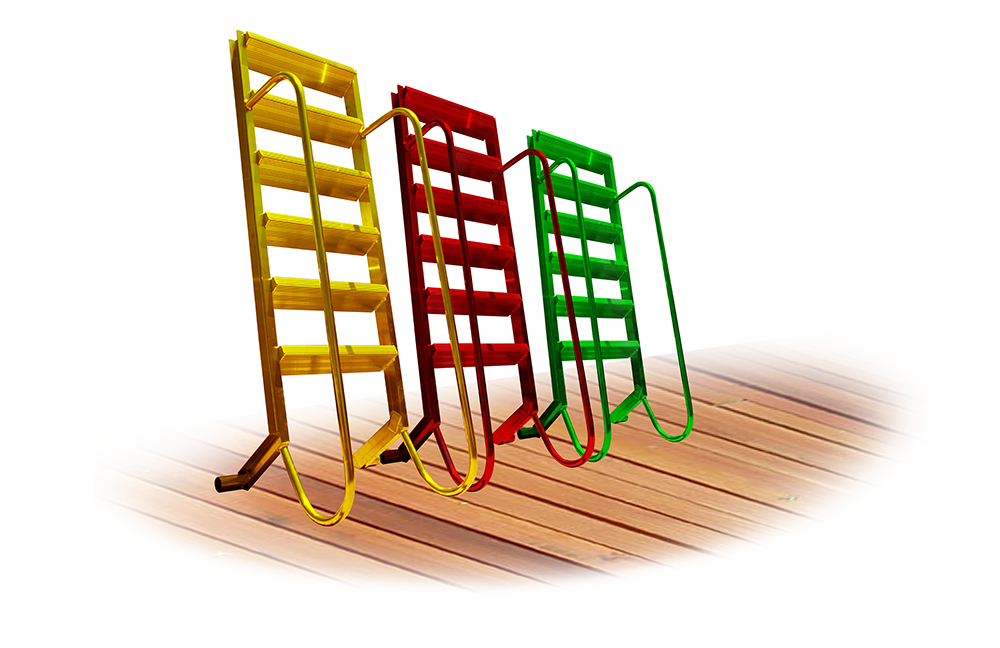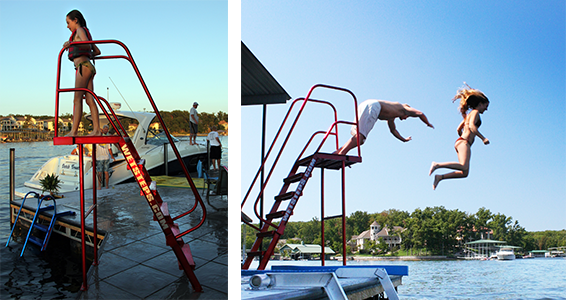 HIGH DIVE
6 Step:  5′ (60″) to platform*
7 Step:  6′ (72″) to platform*
8 Step: 7′ (84″) to platform*
*Distances to platform are approximate
Remember: Platform height does not include dock height. An 8 step could turn into a 10′ jump to the water!
EZ BOARD
No more reaching or risking a fall trying to board your boat. The EZ Board is the safe answer.
The EZ Board is our latest answer to boarding or servicing your vessel from a stable and safe environment. The EZ Board is constructed from lightweight aluminum and has the same mounting brackets as WetSteps allowing it to easily flip up out of the way.
The planks used to form your walkway are the same sturdy design as the steps on our ladders. Handrails can be welded on the left or right side as you enter your boat.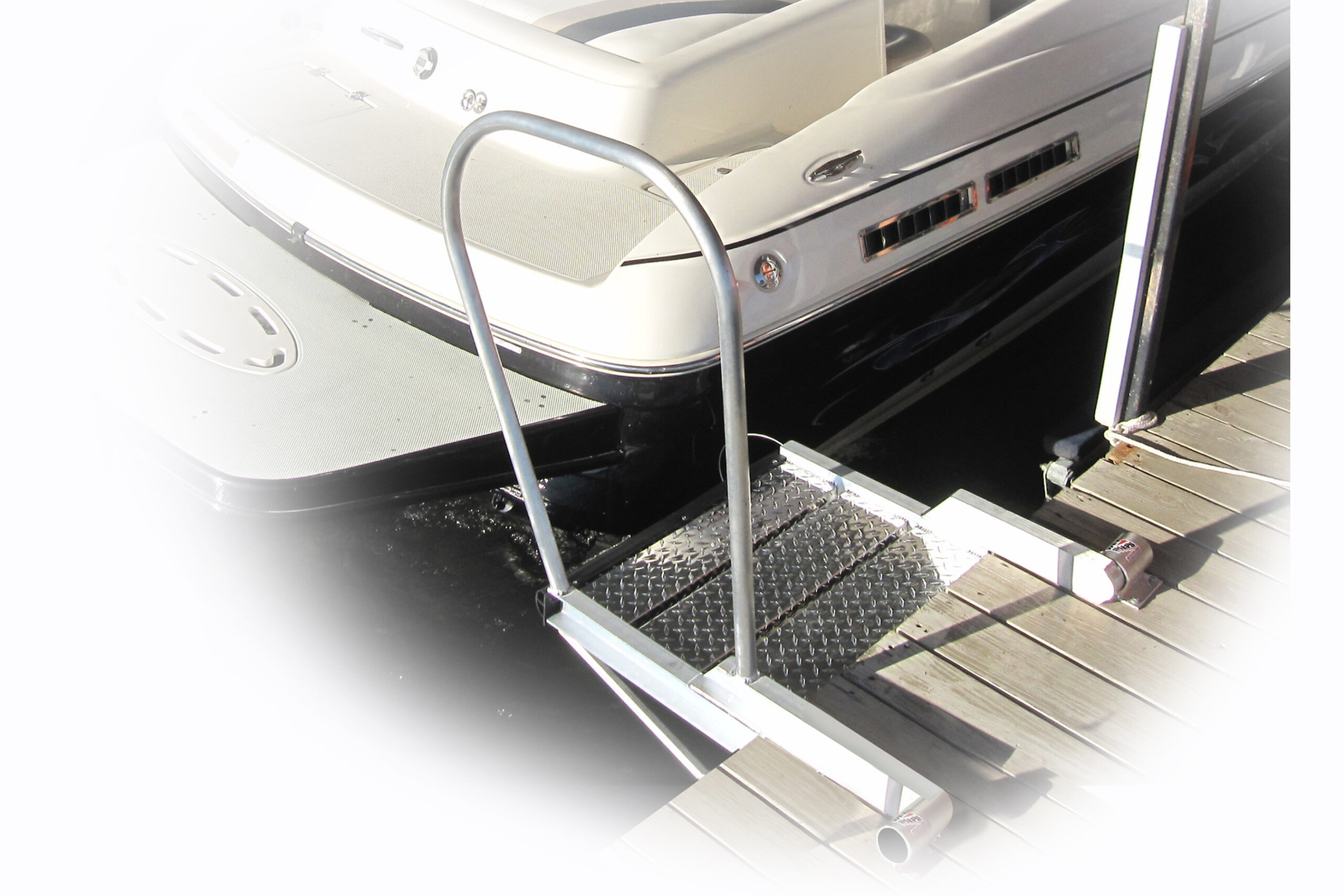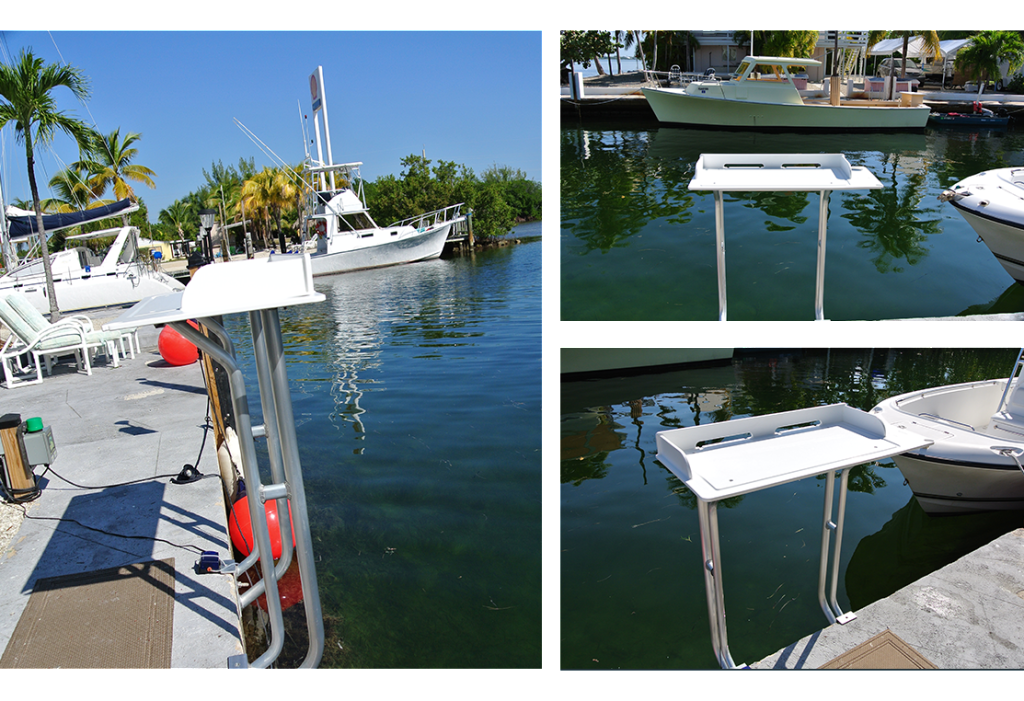 FISH STATION
The ultimate fish cleaning station. Durable,functional & great looking.
Using the same high quality building techniques as our ladders, we now offer a side dock mounted fish cleaning station, that is out of the way. With a poly welded Starboard surface and durable aluminum tubular supports, this station is built to last.
A powder coating option is available to match your other WetSteps dock accessories.