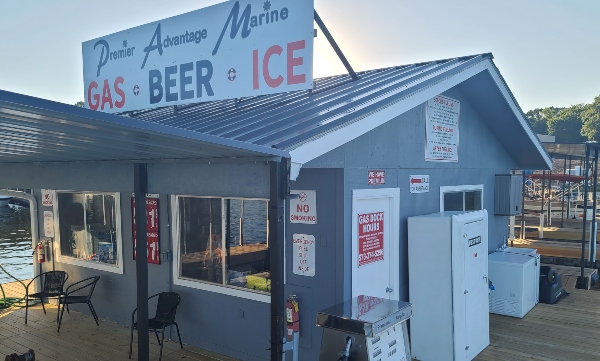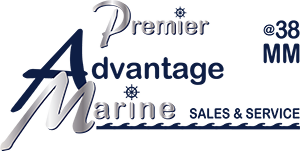 27 Lighthouse Marina Road
Sunrise Beach, MO 65079
Phone:  573-374-5256
Email:  marina@premieradvantagemarine.com
Boat, PWC, & Trailer Storage
In & Out Services
Boat Ramp
We have Indoor and Outdoor storage available. Offering storage for boats and PWC and/or their trailers as well as In/Out services.
See below for pricing, fill out the online form or feel free to call the marina for any additional questions.
Schedule your storage in advance to make sure you have a spot!
BOAT INSIDE STORAGE
STORAGE WITHOUT TRAILER
$200 SET ON BLOCKS/$200 TO PUT IN WATER
WAVE RUNNER INSIDE STORAGE
SINGLE – $100 PER MONTH
DOUBLE – $175 PER MONTH
BOAT OUTSIDE STORAGE
$3.00 PER FOOT – 30′ AND DOWN (LOA)
$4.00 PER FOOT – ABOVE 30′ (LOA)
WAVE RUNNERS OUTSIDE
SINGLE – $40.00 PER MONTH
DOUBLE – $60.00 PER MONTH
PWC TRAILERS OUTSIDE
$25.00 PER MONTH SINGLE OR DOUBLE
TRAILERS OUTSIDE
$40.00 PER MONTH 30′ AND DOWN
$50.00 PER MONTH ABOVE 30′
DAILY OUTSIDE STORAGE UP TO MONTHLY RATE
IN & OUT SERVICE W/ CUSTOMER TRAILER
30′ & DOWN $100 (LOA)
OVER 30′ $150 (LOA)
BATTERY CHARGING
SOAP & WATER
30′ & DOWN – $2.00 PER FOOT
OVER 30′ – $2.25 PER FOOT
BOAT RAMP
$20 IN & $20 OUT
No Public Parking